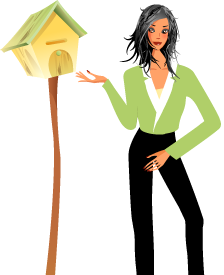 Understanding Altruism
Altruism is an ethical doctrine that holds that individuals have a moral obligation to help, serve, or benefit others, if necessary at the sacrifice of self interest. Auguste Comte's version of altruism calls for living for the sake of others. One who holds to either of these ethics is known as an "altruist."
Wikipedia | http://en.wikipedia.org/wiki/Altruism_(ethics)
Altruism: regard for others, both natural and moral; devotion to the interests of others; brotherly kindness; - opposed to egoism or selfishness.
Wiktionary | en.wiktionary.org/wiki/altruism
Altruism is humane — kind and compassionate.
Altruism is big-hearted — caring, concerned, giving.
Altruism is self-sacrificing — noble and gallant.
Altruism is benevolence — generous and giving.
Altruism is goodwill — unselfish concern, demonstrating social conscience.
Benefits of Altruism
Altruism provides growth — as we reach out to others.
Altruism provides esteem — as we provide service to others, we feel better about ourselves.
Altruism provides purpose — as we strive for the well-being of all individuals.
Altruism provides unity — as we join in our humanity and sense of community.
Altruism provides transcendence — knowing we have stepped outside ourselves to provide for someone else.
Acts of Altruism in Everyday Life
The Bible — The teachings of Christianity have as their cornerstone; that Jesus died on the cross so the sins of others will be washed away. The ultimate form of altruism, one's life.
Robin Hood — He was entirely motivated by a sense of altruism and a desire to help those in need.
Mother Teresa — Her love and service to others, at considerable cost to herself, is a living model of what we humans can and should strive to be.
Volunteerism — Countless of people in countless positions who give freely of themselves and their time, so others can benefit.
Positive Parenting — Create opportunities for interpersonal success and encourage participation in community. Children love outings and social activities. Help set them up as win-win situations for everybody.
Methods for Achieving Altruism
Focus on the Benefits — Altruistic behaviors feel good! Zero in on these feelings and develop the 'giving' habit.
Be a Giver, not a Taker — There is no better way to develop altruism than to practice giving to others. Get involved with organizations that provide for others. Giving of your time is just as valuable of a gift as giving financially; maybe even more.
Live Spiritually — Providing service is contagious. When you truly believe you are God's child, you will act the way God's child acts.
Learn to Keep Anger Away — It is not possible to look to do for others when you are bitter and/or angry.
Slow Down — Take time to appreciate all the goodness in your world. Gratitude is a wonderful precursor to benevolence.
Golden Mean
Quotes for Altruism
If you wish to experience peace, provide peace for another.

- Tenzin Gyatso, the 14th Dalal Lama -
Every man must decide whether he will walk in the light of creative altruism or in the darkness of destructive selfishness.

- Martin Luther King, Jr. -
We cannot do great things on this Earth, only small things with great love.

- Mother Teresa -
Let us try to teach generosity and altruism, because we are born selfish.

- Richard Dawkins -
What we have done for ourselves dies with us; what we have done for others and the world remains and is immortal.

- Albert Pike -
Recommended Reading
The Brighter Side Of Human Nature: Altruism And Empathy In Everyday Life
— by Alfie Kohn
A powerful book that covers the ethical, psychological issues of human nature and the debate about altruism, but this book goes beyond that to help readers gain a better understanding of altruism and to see how it is developed, not only in ourselves, but in how we can help to develop it in our children.
A Blueprint for the Promotion of Pro-Social Behavior in Early Childhood (Issues in Children's and Families' Lives)
— by Elda Chesebrough, Patricia King, Martin Bloom, Thomas P. Gullotta
A wonderfully organized compilation of information by experts in the field of altruism and pro-social behavior. The book begins with a full section on the facts about pro-social behavior from a cognitive, social and intellectual perspective and then moves into where we go now that we know this. It then focuses on how teachers, family and community involvement with children can help instill this behavior in our youngsters. This book is mostly how to instill these behaviors in children, but it also is helpful to anyone who wants to understand what altruism is and how to motivate people to care.
General Rules
Practice virtues daily so that they become 'habits of the heart'.
Don't strive for perfection.
Never give up! Remember: even the greats have off days.
Avoid extremes. Strive to achieve the golden mean between excess and deficiency of a virtue.
Have fun and enjoy the program with humor and optimism.
Changing the world doesn't require much money. Again, think in terms of empowerment and not charity. How much were Gandhi's teachers paid? How much did it cost to give Dr. Martin Luther King the books that catalyzed his mind and actions?
Tim Ferriss