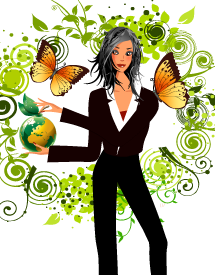 Humanity
Nothing is more important to us than our humanity, so it would make sense that improving upon what makes you human could the most important goals you will ever have. According to the Universal Values, you humanity depends upon your ability to connect with others and take care of them. Some of this depends on your ability to love and show that love, and the rest of it lies within your social skills. If you develop the innate ability to interact meaningfully with others and have the skills to pull it off, your life will be extremely full even if other areas of your existence are disappointing.
The ability to love others is linked to your ability to give a piece of yourself to others and having the courage to do so, and kindness is simply a habit that has (hopefully) grown from your love. Now, some people think that kindness and the ability to love is simply just something you have or don't have, but with work and habit changing you can grow both of these characteristics and eventually literally be filled with more love—and we're not talking about faking emotion for the outside world either!
Social skills are skills we have been developing ever since we've been young. Due to circumstances out of our control, however, some have developed more of these skills than others. The mind is a malleable, powerful tool, however! You can develop social skills through education and frequent practice—this may also require you to work on your courage as well.
You might be satisfied with your ability to learn, your courage, your self control, or any other trait on this entire website, but your basic humanity is something that you should be constantly building and improving upon for the rest of your life. Not only should you keep a record of your growth in this ability, all of your record keeping and journals throughout your life should mirror your growth in your humanity; keeping a daily journal or some other record will keep you in touch with who you are and what you are experiencing in your relationships.
Strengths of Humanity
Love — This is your ability to look outside of yourself and sincerely care about someone else's well-being. It is also related to your ability to give up a part of yourself to your friends and loved ones (don't worry, the return is almost always greater than the cost—and the cost of a life without love is too great to ignore).
Kindness — This is the ability to express your love to others and treat them in a way that improves their lives. You actions and behavior can't be based solely on what pleases or suits you!
Social intelligence — This skill is the most straightforward goal to work on, but possibly the most difficult since it is not necessarily a part of our soul as love is. Knowing what others need and want from you is essential for building bonds, and the ability to navigate social situations allows you to have those bonds!
Opinions
If each man or woman could understand that every other human life is as full of sorrows, or joys, or base temptations, of heartaches and of remorse as his own . . . how much kinder, how much gentler he would be.
William Allen White
The fact is that people are good, if only their fundamental wishes are satisfied, their wish for affection and security. Give people affection and security, and they will give affection and be secure in their feelings and their behavior.
Abraham Maslow
To err is human, but it feels divine.
Mae West
When dealing with people, remember you are not dealing with creatures of logic, but creatures of emotion.
Dale Carnegie
Golden Mean
Recommended Reading
The Kindness Handbook: A Practical Companion
— by Sharon Salzberg
A general book on kindness and walking "you talk of love" every day.
Leading with Kindness: How Good People Consistently Get Superior Results
— by William F. Baker and Michael O'Malley
This book shows how being good to others can actually get you better results (has a business leadership focus).
General Rules
Practice virtues daily so that they become 'habits of the heart'.
Don't strive for perfection.
Never give up! Remember: even the greats have off days.
Avoid extremes. Strive to achieve the golden mean between excess and deficiency of a virtue.
Have fun and enjoy the program with humor and optimism.
It has become appallingly obvious that our technology has exceeded our humanity.
Albert Einstein